With lifelike expressions and a dynamic array of movements, aibo's lovable behavior brings warmth and delight to the everyday lives of its owners.
About aibo's design
Being with people is what aibo loves best. With a cheerful curiosity, aibo wants to know you, explore its environment, understand the ways of the world—
and, from time to time, be a little mischievous.
About communication with aibo
aibo grows each day and acquires an identity depending on its living environment and relationship with people. See how its tricks, facial expression, and preferences change. Enjoy developing your own unique aibo!
Life with aibo
Just a few ways aibo will bring joy to you and your household.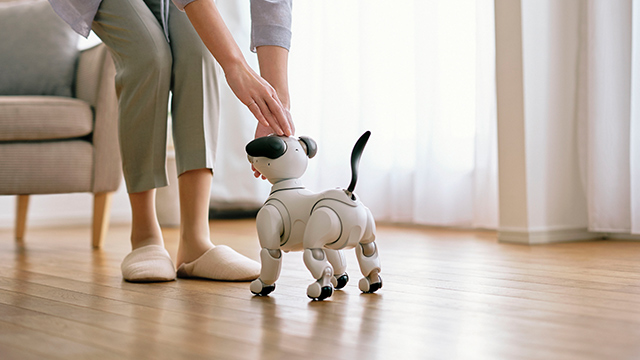 Over time, this pup will get to know his name and respond to you when called.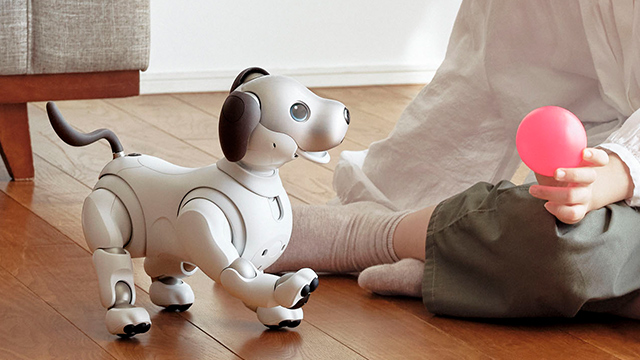 aibo is crazy about toys -
especially pink ones.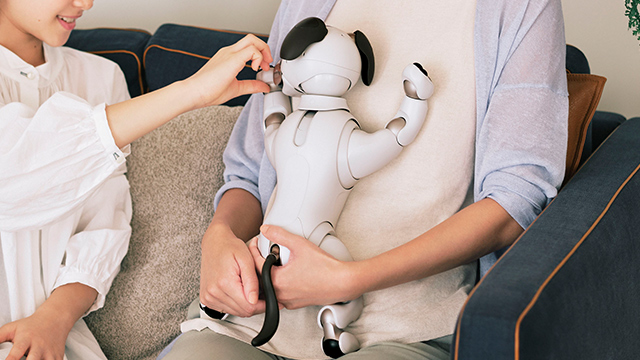 aibo will get to know different members of the household.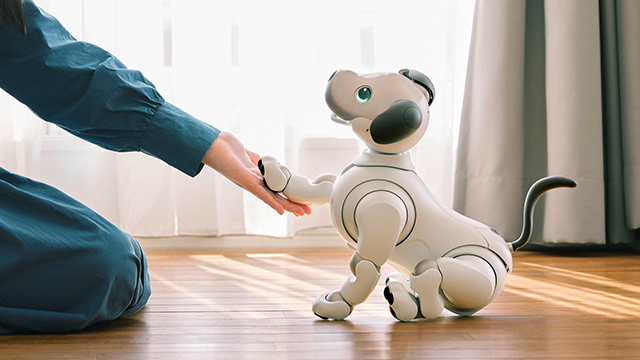 aibo listens to commands and will demonstrate a variety of tricks.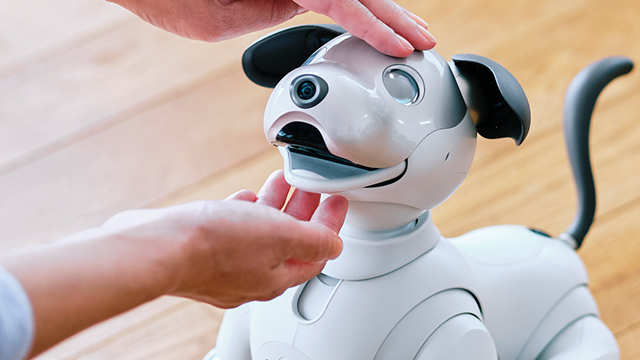 When you pet aibo, aibo senses this interaction and will be happy.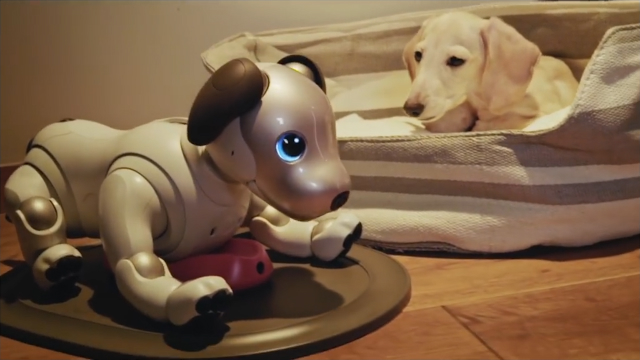 If tired, aibo will return to the charging station by itself.
Unique ways to interact with aibo
Watch these videos to learn about different ways you can interact with your aibo.