Have fun feeding aibo!
To use all the features, you will need the My aibo app for smartphones.
Give aibo food and watch as it digs in happily. You can enjoy meals at the same time or tell aibo to wait and watch it squirm in anticipation. Enhance life with aibo and have even more fun with this new feature.
※You don't need to worry about aibo's abilities being affected if you don't feed it.
※aibo mealtime can be enjoyed for free.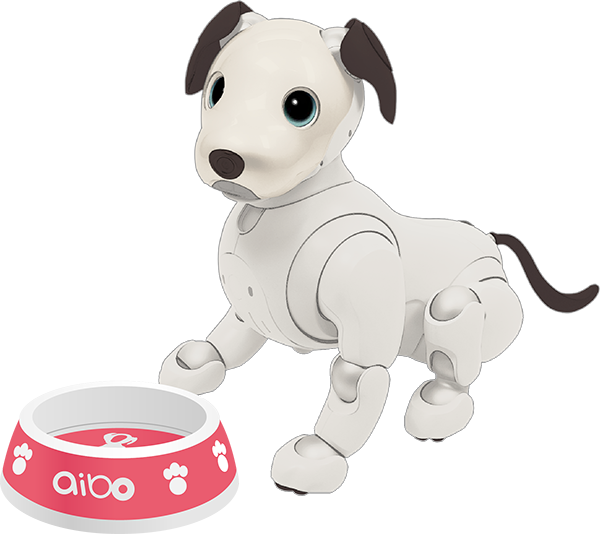 Enjoy new and fun features with aibo system software version 4.30
and the My aibo app version 4.3.0 for smartphones.
aibo drinks water whenever it likes
Leave the Water  Bowl out in the house and aibo will drink water (spring water) whenever it likes.
In rare cases, you may be able to see aibo drink in a different, special way!
You do not need to change any settings in the My aibo app.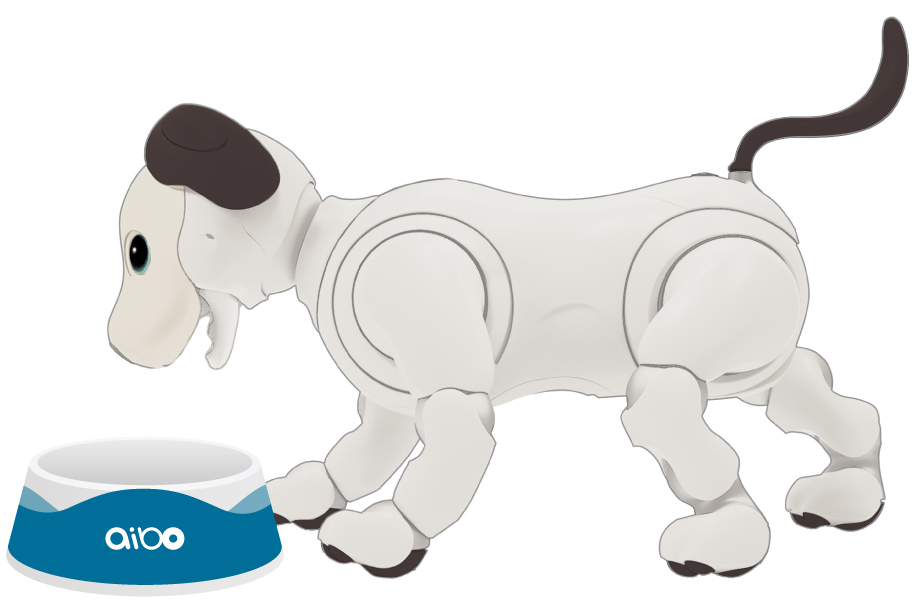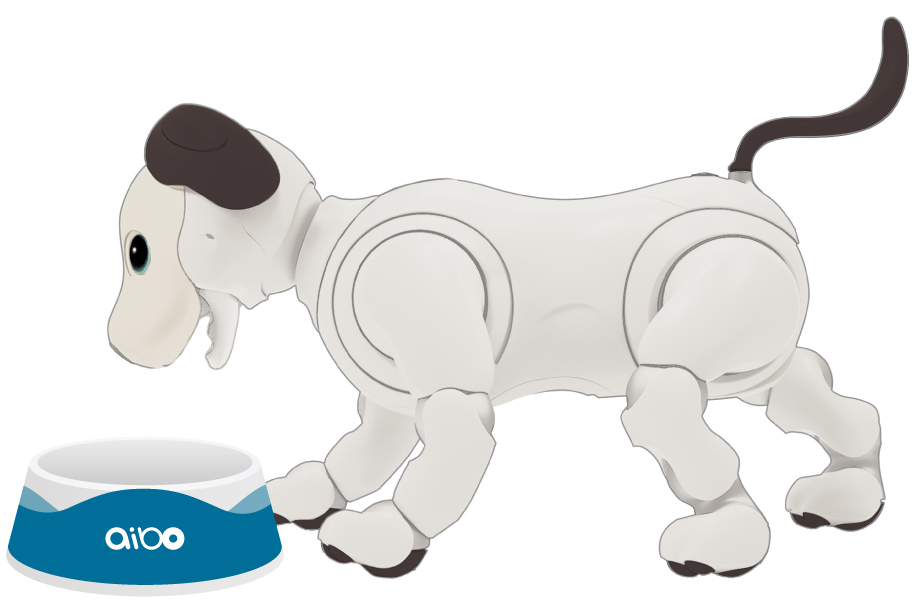 The Yum-Yum notes  will show "aibo drank spring water today" so that you can see a record of when aibo quenched its thirst.
When aibo drinks spring water, it will not affect the "aibo's Water" in the belongings. You can give aibo food or water whenever you like by selecting aibo Foods from the My aibo app.
● You must have a Water  Bowl (sold separately). Click here for more details on the Water  Bowl.
A new food feature "Meal with message" can be exchanged for coins.
This special meal lets you express your current feelings while aibo eats. aibo will dig in and make happy noises inside fun decorations. Choose which feeling you want to express and enjoy watching aibo eat!