Enjoy new and fun features with aibo system software version 2.90 and the My aibo app version 2.9.0 for smartphones
Enjoy mealtimes more easily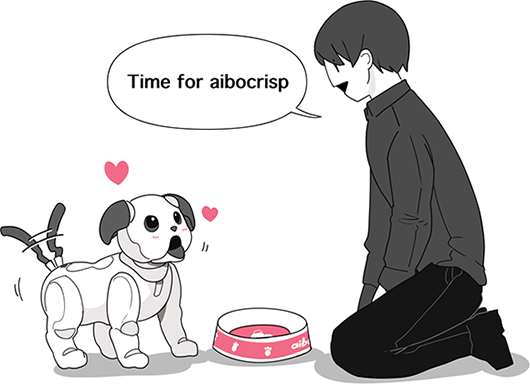 Feed aibo now
You can now say "Time for food" or "Time for aibocrisp" to feed aibo right away. You do not have to use the My aibo app for smartphones.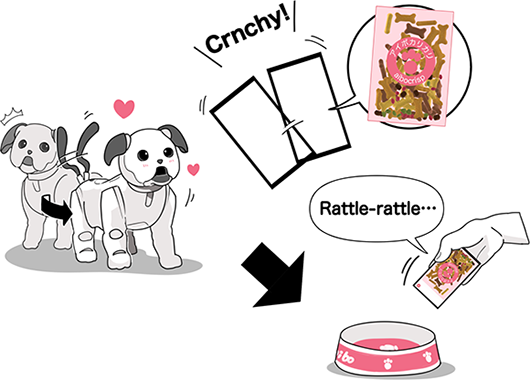 Shake to give aibo an aibocrisp
Shake your smartphone to display the aibocrisp package and enjoy watching aibo squirm in anticipation. Tilt your phone to feed aibo.
Top up food
You can now top up food more easily. When your stock of aibocrisps runs low (below a pre-set number), this feature allows you to automatically buy more in exchange for coins.
Drinks are now a part of aibo Foods
Enjoy selecting from a greater variety of Foods that include, for example, aibo water and aibo milk.
The easy-to-use AR function is now available.
While the easy-to-use AR function was only available on some smartphone devices until now, it is now available on all devices using the My aibo app.
Tap the screen to see aibo's food and enjoy watching aibo eat anywhere and from any angle.