Curiosity drives aibo's behavior. It acts on its own will, growing and developing an identity. Just as each of us is different, each aibo is unique and special.
Identities change depending on how you nurture your aibo
aibo is connected to the cloud, and it continually grows and changes, developing a colorful identity.
Depending on how you nurture your aibo, it may demand lots of attention, or it may be super active.
Preferences and tricks vary from aibo to aibo, too.

Every new face is another friend to be made
Boasting the ability to learn and recognize faces,aibo develops a familiarity with people over time. That experience shapes aibo's behavior, too. When it sees someone who's always nice and friendly, aibo will get close and comfortable.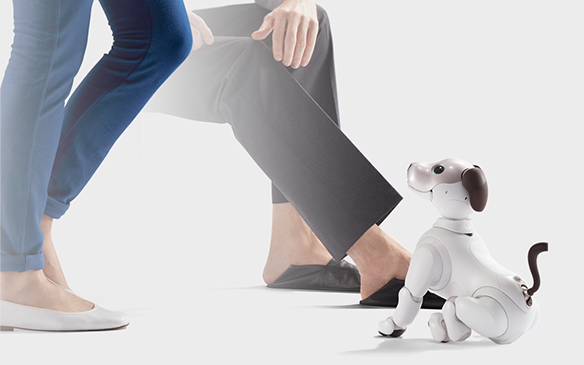 aibo learns its surroundings
aibo recognizes spaces as it walks around the room, detecting obstacles to avoid and even figuring out the shortest distances to different locations.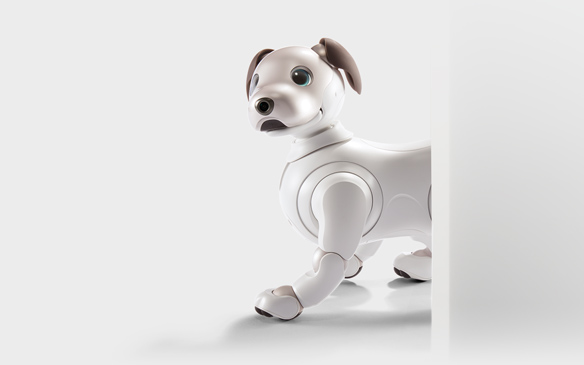 Your aibo will experience lots of joyful moments each day.
Through daily communications with the owner,
aibo develops unique preferences and favorites,
such as favorite foods and a particular way of being petted that it likes.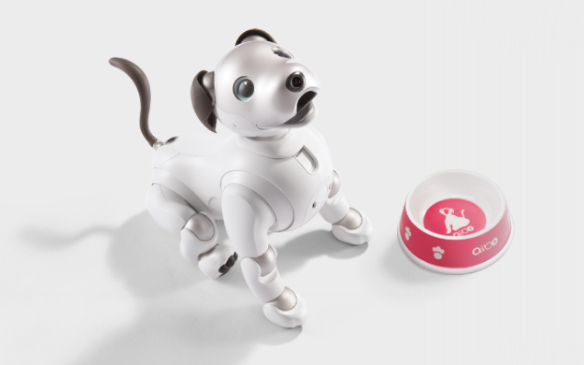 Lively responses that show a rich identity
Each aibo eats foods and responds to toys differently.
Its voice and facial expression will also change depending on the way you interact with it.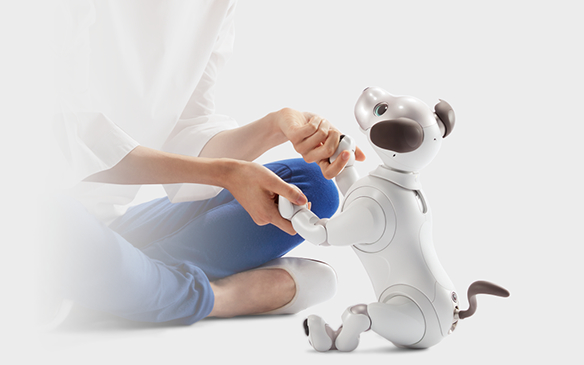 Share memories
aibo keeps records of everything it experiences in day-to-day life, uploads the data to the cloud*2, and creates a database of memories that you can browse with the My aibo app*1. You can even ask aibo to take a picture—and you'll be able to preserve that moment for posterity.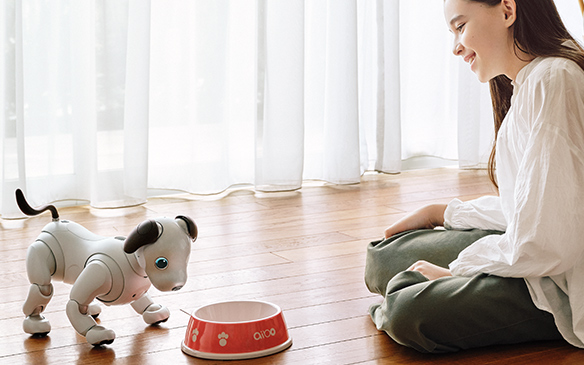 Stay connected with your aibo wherever you go
Take your aibo experience to the next level with the My aibo app*1*2, a handy interface that lets you check out your aibo's pictures, play with your aibo, and add "tricks" to its repertoire. The app is packed with fun-filled features—even for people who don't have an aibo of their own.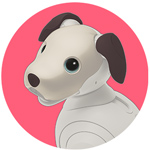 *1 "My aibo" will be available at Google Play and the App Store from the day on which the aibo is delivered. A web browser version is also available at the same time. Network services, content, and the operating system and software of this Product may be subject to individual terms and conditions and changed, interrupted or discontinued at any time and may require fees, registration and credit card information.
*2 aibo and aibo AI Cloud Plan subscription required to fully enjoy all features of "My aibo."