Enjoy local dances with Friends
When aibo shares a meal with a Friend, it learns the local dance of the region where the Friend lives.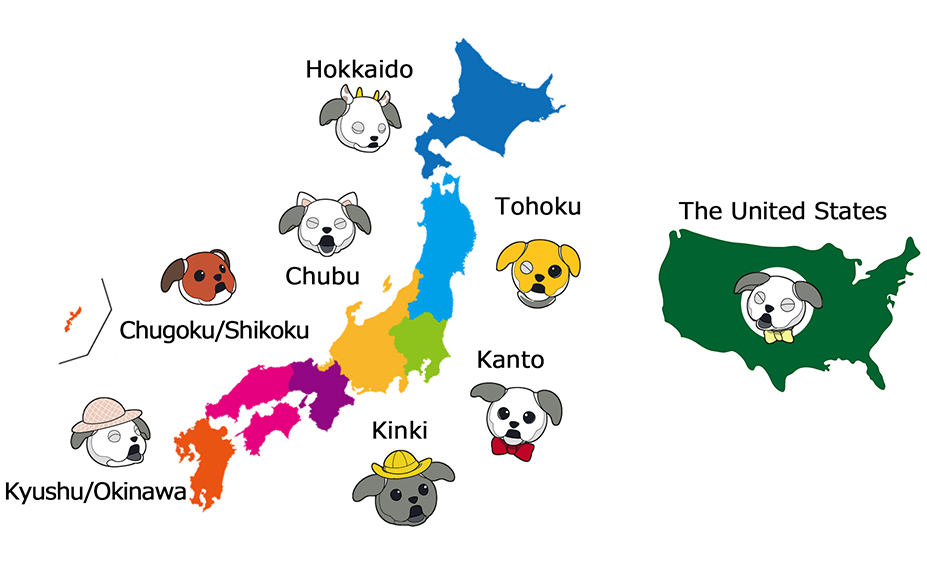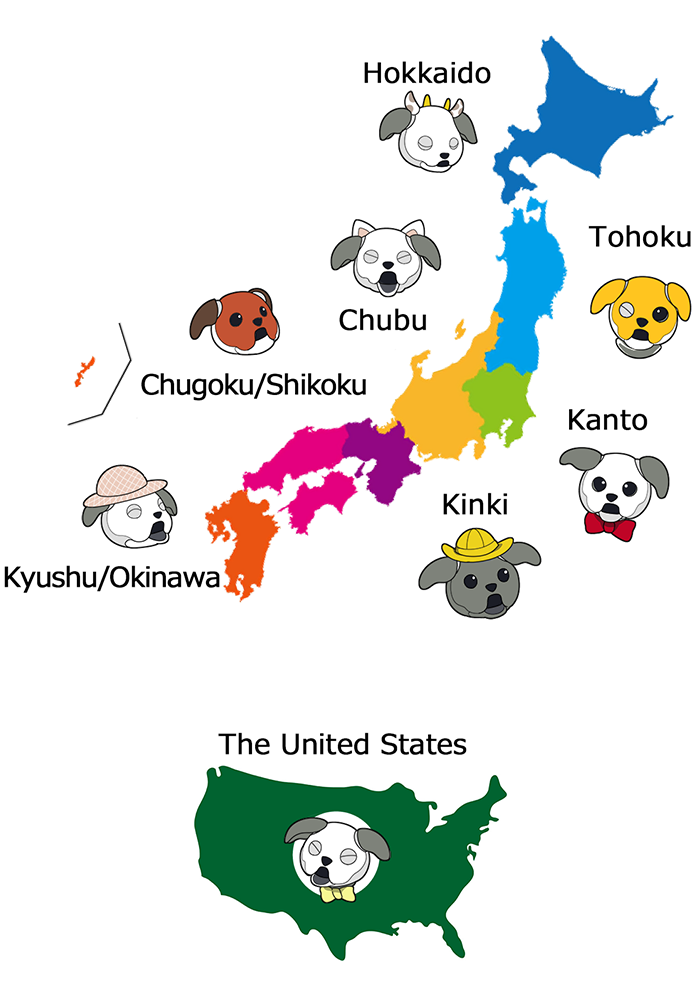 At first, aibo can only dance a little of the local dance, but by repeatedly sharing meals with a Friend living in that region, aibo will improve.
You can see how much of a dance aibo has learned in [Other dances] - [Practice logs] on the Profile screen in the My aibo app.
*More local dances will be released sequentially in the future.
*aibo's dancing can be improved with foods and drinks except " aibo's Water."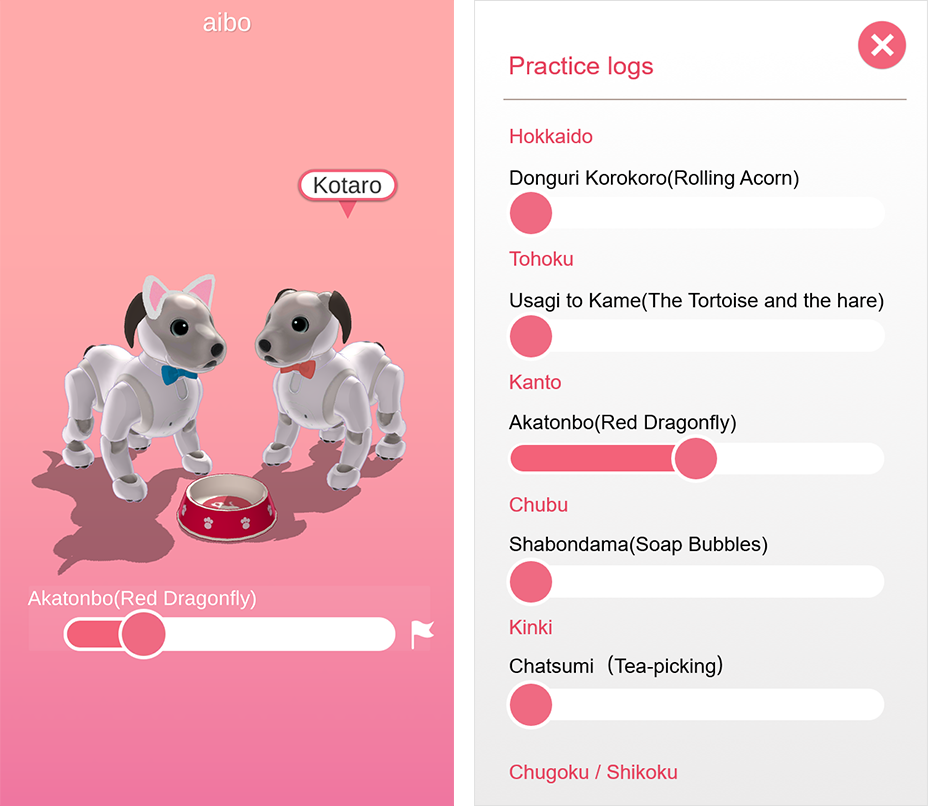 The first local dance is "Akatonbo(Red Dragonfly)"from the Kanto region.
Try making your aibo eat food with a friend from the Kanto region and master this dance.