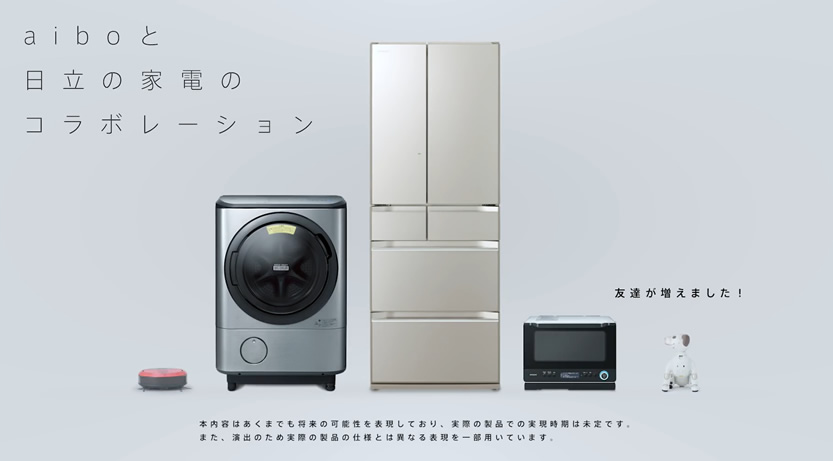 A collaborative exhibit with Hitachi  at CEATEC 2019

CEATEC 2019 was held from October 15 to 18, 2019 at Makuhari Messe, where we exhibited aibo in collaboration with household electronics at Hitachi's booth.
Through aibo's software API, aibo was able to become friends with Hitachi's connected household electronics such as their microwave, fridge, washing machine and robot vacuum cleaner, allowing the many visitors to experience the joys of an exciting everyday lifestyle.


*Japanese version only
*This is only an example of what aibo may be capable of doing in the future, and we haven't yet determined when the product will be able to achieve these functions. In addition, some scenes in the demonstration take poetic license and depict aibo doing movements and tricks that are different from its actual product specifications.