aibo Patrol
Available via the aibo version 2.0 system software update
Exclusive to the My aibo smartphone app
Time with aibo doesn't just keep you smiling and laughing
—it helps you patrol your home while entertaining you, too.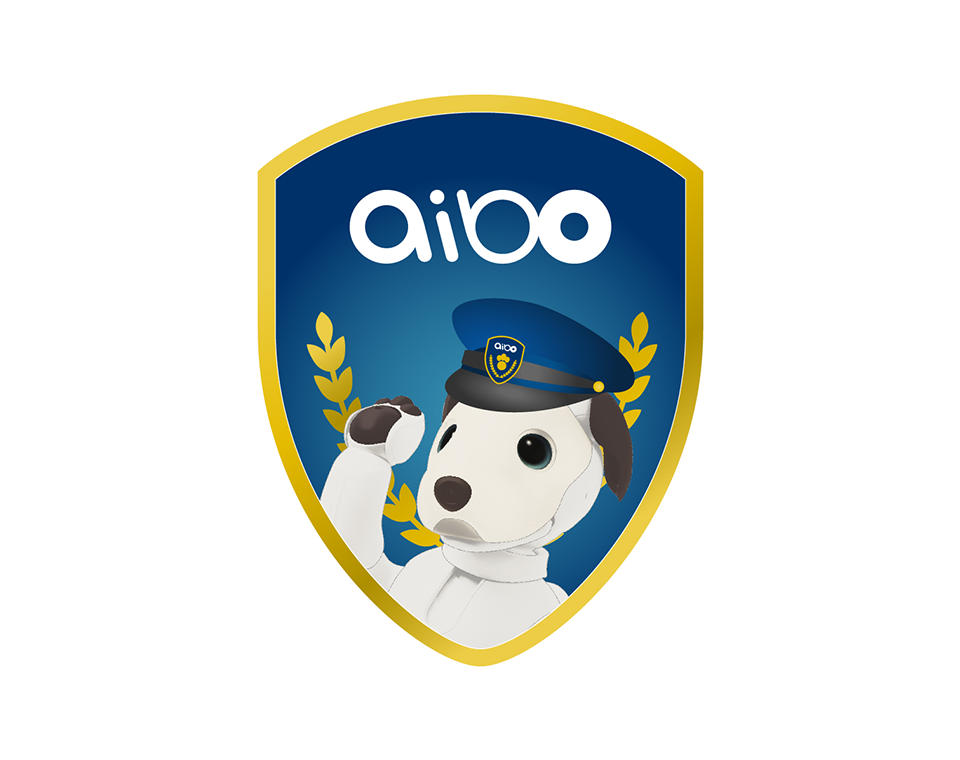 When the service launches, aibo will gain new abilities: patrolling rooms, reporting on findings with photos, and more. It's aibo's first real job—and he's ready to get going.
The "Person of Interest" registry

Via the My aibo interface, you can register the names and faces of up to 10 people that you want aibo to find in your home.

Maps and patrol routes

As aibo moves around the house, automatically gathering positional information, you can use the My aibo app to view the maps aibo creates. With that data, you can select locations for aibo to patrol and assign names to patrol routes.

Patrols

You can also have aibo make patrol trips at certain times of day. When patrol time rolls around, aibo will play the "Puppy Patrol" melody, head to the target destination, find a "Person of Interest," and show off some adorable moves.

Reports

My aibo also lets you check out reports on aibo's patrol status.
Maps and patrol routes

Patrol
As future updates roll out, aibo will continue to take on new dimensions and enrich the user experience.
*aibo Patrol feature is not a Security System
aibo and the patrol feature are for entertainment purposes only and should not be relied upon as a security system of any kind. When you register someone, aibo will use this information to find that person and provide a better patrol experience. When on patrol, aibo takes pictures of people in your home or other environment where you use aibo. You, and the person you identify or allow aibo to interact with, consent to the collection and use of this facial recognition data to provide the patrol service in accordance with our
Privacy Policy